GIVEAWAY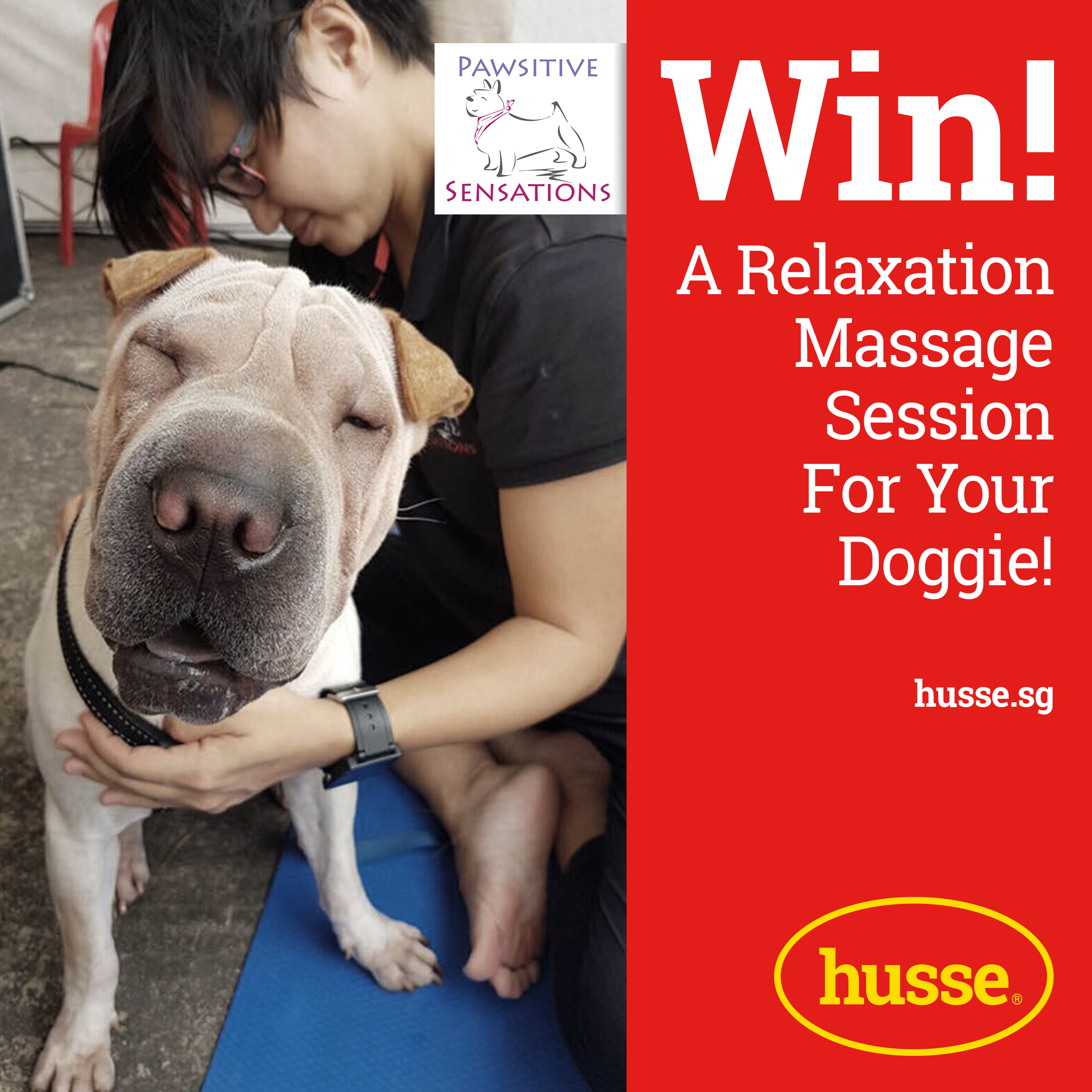 The Shiokness Moment!

For this month's Giveaway, your doggie is entitled to a 30 minutes super shiok relaxation massage session provided by Pawsitive Sensations! The massage session will be conducted at your home for your conveniences.

All you have to do is simply follow the steps:

1. Follow us on Instagram or Like us on Facebook.
2. Take a photo of your doggie with super shiok expression. (Just like how Toro looks like in the poster =P)
2. Post the photo on your Instagram or Facebook and tag 2 friends.
3. Hashtag #shiokhusse


Terms & Conditions:
1. The winner will be selected based on the creativity of the photo.
2. This contest ends on 7 May 2017 2359. Winner to be announced by 10 May 2017.
3. Winner is to liaise directly with relevant company on the booking and arrangement.
4. Winner is to follow the relevant company's policy.
5. Prizes are non-transferable and non-exchangeable for cash or in kind.
6. By participating in this competition, you agree that Husse Singapore and Pawsitive Sensations may use the photo provided for marketing and promotion purposes.
7. Husse Singapore reserves the right to make any amendments to the terms & conditions and/or prizes without prior notice to the participants.